Cecilia Williams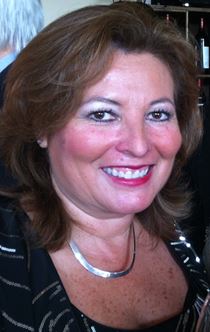 Cecilia is originally from Cuzco, Peru. She has lived in the United States for 29 years. She earned a BA in Journalism and Social Communication with a minor in Political Sciences at the University of San Marcos in Lima, Peru as well as a BS in Biology and Sciences, and M.Ed. at the University of Alaska, Anchorage. She is fluent in Spanish, English, and Quechua, and knows basic Portuguese and Italian. She is a certified language interpreter.
She taught Spanish at Saint Elizabeth Ann Setton in Anchorage, Alaska, worked as a language interpreter in the Alaska Court System and taught at Fairfax County Public Schools as a Spanish, Science, and Special Education Instructor. She is currently working as a Spanish Professor at Northern Virginia Community College.
She volunteers helping students teaching English as a Second Language at Saint John Newman Catholic Church and Fairfax County Public Libraries.
She also volunteers as an interpreter with non-profit immigration organizations to support DACA, DAPA, and US citizenship test preparation.

She volunteered for Boy Scouts of America, the Parent Resource Center for children with disabilities, as PTA Vice President, assistant coach at Chantilly Youth Association, and at Reston Little League. Franklin Farm Home owners association, and US Special Olympics.
She also volunteered for the 2000 and 2010 US Census, American Organization to Prevent Suicide, Northern Virginia Dental Society, Peruvian Chamber of Commerce and Peruvian Embassy and the Affordable Care Act. She drives senior citizens to their polling place in every election.
She loves to travel and had visited over 41 countries.
Cecilia always says that it is an honor to be a part of a selected group of professionals from across the state of Virginia who share a passion and commitment to help our community by advising the Governor on matters that impact the Hispanic Community!
Board Members
* Denotes Chair of Virginia Latino Advisory Board
---
Ex-Officio Members
Kelly Thomasson, Secretary of the Commonwealth
Brian Ball, Secretary of Commerce and Trade
Dr. Daniel Carey, Secretary of Health and Human Resources
Brian Moran, Secretary of Public Safety & Homeland Security
Shannon Valentine, Secretary of Transportation
Atif Qarni, Secretary of Education
Megan Healey, Governor's Chief Advisor for Workforce
---
Office of the Governor – Staff Assigned to VLAB
---