Sergio Rimola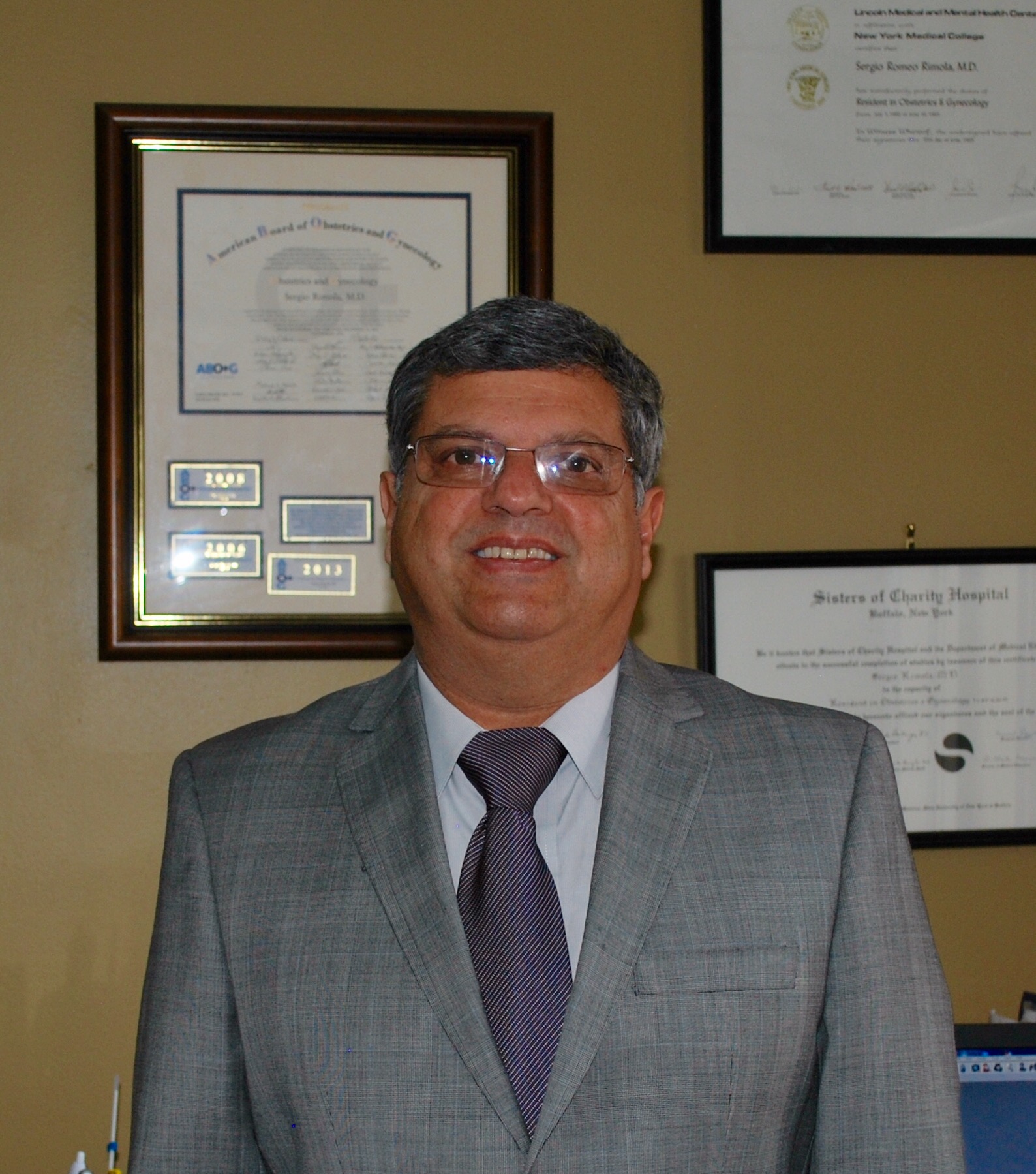 Originally from Guatemala, Sergio migrated to United States in 1985 during the civil war unrest in the Central American Country. He graduated from Medical School at the University of San Carlos in Guatemala and completed a residency program in Obstetrics and Gynecology before migrating to the United States.
Once in the US he learned English and passed the requirements for foreign medical graduates, enrolled and finished a residency program in Obstetrics and Gynecology at Sisters and Charity Hospital affiliated with SUNY at Buffalo. He is a Board certified member of the American Congress of Ob/Gyn. He practiced medicine in Oswego NY before moving to Northern Virginia in 1997 where he has been in private practice in Vienna Virginia through the present time.
He has been an attending Physician at Inova Fairfax Hospital since 1997. He received faculty appointments at GWU and VCU as Associated Clinical Professor of Ob/Gyn, serving as a preceptor and mentor for medical students, residents and nurse practitioners.
He serves in the National Hispanic Medical Association as DC-Metro Region Co-Chairperson; the NHMA mission is to empower Hispanic physicians to lead efforts to improve the health of Hispanics in collaboration with Hispanic state medical societies, residents, and medical students, and other public and private sector partners.
He was appointed by supervisor John Foust to serve in Fairfax County Human Services Council representing the Dranesville District. He is a volunteer physician for the Health Department and non profit Nueva Vida serving uninsured patients. He is Vice President of Task Tarea, a nonprofit dedicated to break the circle of poverty through the power of literacy and education providing scholarship to indigenous girls in the highlands of Guatemala. He is actively involved in the Latino community in health, immigration and environmental issues. He is actively involved in Politics as a volunteer and fundraiser, and was recently elected on the board of the Democratic Latino Organization of Virginia (DLOV) as finance director.
Board Members
* Denotes Chair of Virginia Latino Advisory Board
---
Ex-Officio Members
Kelly Thomasson, Secretary of the Commonwealth
Brian Ball, Secretary of Commerce and Trade
Dr. Daniel Carey, Secretary of Health and Human Resources
Brian Moran, Secretary of Public Safety & Homeland Security
Shannon Valentine, Secretary of Transportation
Atif Qarni, Secretary of Education
Megan Healey, Governor's Chief Advisor for Workforce
---
Office of the Governor – Staff Assigned to VLAB
---