Board Members
The Board shall consist of 21 non-legislative members, at least 15 of whom shall be of Latino descent. They shall be appointed by the Governor and serve at his/her pleasure. In addition, the Secretaries of the Commonwealth, Commerce and Trade, Education, Health and Human Resources, Public Safety & Homeland Security, and Transportation, or their designees, shall serve as ex-officio members without voting privileges. All members shall be residents of the Commonwealth.
Paul Berry, Chair
Paul Berry of Arlington
Paul has lived in Virginia since 2015 and has over a decade of public and private sector experience working in economic development and public policy.
He is now the Director of Data Intelligence at Aegis Mobile, a firm that provides predictive modeling and machine learning based solutions to public and private clients on two continents. With offices in McLean, VA and Columbia, MD, his department has clients in the IT/Tech, Telecom, Public Safety, Cybersecurity, and consumer products industries.
He spent several years working on economic inequality and poverty reduction measures at the World Bank, the Inter-American Development Bank, and in foreign countries between 2007 and 2013. His work portfolio included Latin America, East Asia, Europe, and the Middle East.
Prior to joining Aegis, Paul worked at AFSCME, a public sector employee union dedicated to improving the lives of working families in the United States and Puerto Rico. While on leave from AFSCME to fulfill an assignment with the AFL-CIO, Paul worked closely with Latinx communities to increase involvement in civic activities like voting, voter registration drives, workforce training and safety awareness.
Paul graduated from Brown University (BS, Mathematics), the University of Geneva (MA, Political Science), and the University of Chicago Harris School of Public Policy (MPP, Public Policy and Economics). His scholarship focused on how states create legal environments facilitating business growth in open, fair playing fields for entrepreneurs, workers, and investors.
Karina Kline-Gabel, Vice Chair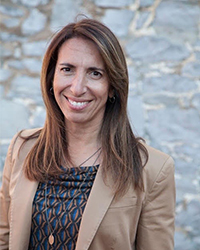 Karina Kline-Gabel of Harrisonburg
Karina Kline-Gabel has served as a Lecturer of Spanish for the Department of Foreign Languages, Literatures, & Cultures since 2003 at James Madison University. She received her M.A. in Spanish Literature from the University of Virginia and her B.A. in International Affairs and Latin American Studies from JMU. Karina is an active member of the JMU Latin American & Caribbean Studies Committee as the coordinator of the Cultura y Comunidad series for local K12 educators and is the founder and president of the Madison Hispanic Faculty Caucus. A native of Harrisonburg with Colombian heritage, she has served as an advocate for the local Latinx population in Harrisonburg and Rockingham County for the last 20 years. Locally she serves on the board for the Scholars Latino Initiative, The Massanutten Regional Library, and is the founder/director for the Hispanic Film Festival. Karina is also a board member for the state organization, VALHEN (Virginia Latino Higher Education Network) and coordinates the organization's academic lecture series. In 2009 she received the All Together One award for her efforts in student and community engagement.
Alexander Guzmán, Secretary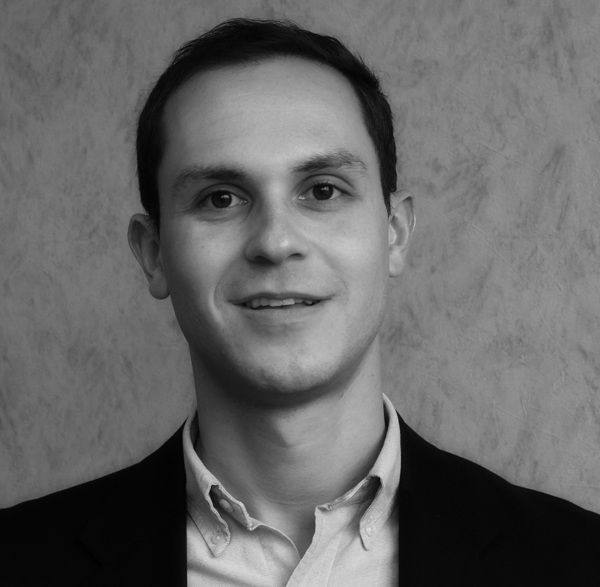 Alex Guzmán of Richmond
Alex Guzmán is the Director of Fair Housing. He oversees the organization's investigations into allegations of housing discrimination, as well as managing HOME's Legal Advisory Committee. He serves on several regional and statewide housing coalitions, including the Campaign for Housing Advocacy and Civic Engagement (CHACE). Alex regularly travels across the commonwealth to teach attorneys, elected officials, government agencies, housing counselors and the public about fair housing. He's also a frequent presenter at the Virginia Governor's Housing Conference.

Alex holds a bachelor of arts in government and Hispanic studies from the College of William & Mary. He completed graduate coursework at both the University of Buenos Aires and Virginia Tech, where he received the Dean's Diversity Award. He also serves on the board of directors for two non-profits—the Governor's School Foundation and RVA Rapid Transit. Prior to his time at HOME, Alex worked in the insurance industry and was a human rights advocate in Buenos Aires, Argentina.
Edgar Aranda
Edgar Aranda of Arlington
Edgar is the Executive Director of the Virginia Coalition of Latino Organizations (VACOLAO) and the Senior Lead Organizer with the Legal Aid Justice Center's Immigrant Advocacy Program. He is the founding member of the Virginia Coalition for Immigrant Rights (VACIR) and Drive Virginia Forward Coalition. In 2016, he was the recipient of Fairfax County Board of Supervisors' proclamation acknowledging Hispanic Heritage Month for his contribution to the Hispanic community in Fairfax County.

In 2014 he received a national award from the Tides Foundation in recognition for his extraordinary service and dedication to driving thoughtful reform in education. In 2010, Edgar received the Linowes Leadership Award of the Community Foundation of the Greater Capital Region for his outstanding organizing work in the region.

Edgar received a Practitioner Fellowship from the Kalmanovitz Initiative for Labor and the Working Poor of Georgetown University in 2011. He received an LL.M. from Temple University's James E. Beasley School of Law in 2006 where he was honored with the Professor Samuel Gyandoh Award for outstanding service to the law school community.

Prior to his work in the United States, Edgar was a practicing lawyer in his native country Peru.
Cecilia Barbosa
Cecilia E. Barbosa of Richmond
Cecilia E. Barbosa, PhD, MPH, MCP is principal and owner, cBe consulting. She received a PhD in social and behavioral health from Virginia Commonwealth University (VCU) in December 2014. She has worked for over 20 years in maternal and child health in Virginia, including several years as an independent consultant, as Director, Division of Child and Adolescent Health,Virginia Department of Health, and as Executive Director, Virginia Public Health Association. She received Master of Public Health and Master of City Planning degrees from the University of California at Berkeley and a BA degree in Biology from Smith College. In addition to chairing the Virginia Latino Advisory Board, she serves on the Boards of the Jenkins Foundation and Dancing Classrooms of Greater Richmond, the Virginia Department of Health Institutional Review Board, and the Mayor of Richmond's Breastfeeding Taskforce. She helped organize a VCU – University of Sao Paulo scientific collaboration and an event to promote Brazilian culture and trade in Virginia, and served on the Board of the Virginia Center for Latin American Art and the planning committee of the Latino Health Summit (2006). A citizen of Brazil and USA, she is fluent in Portuguese, Spanish, and French.
Diana Brown
Diana Brown
Diana Brown is originally from San Pedro Sula, Honduras. She immigrated to the United States in the early 1980s and soon after became a naturalized U.S Citizen. Diana has a passion for languages and is fluent in both, English and Spanish. Diana Brown is a first-generation college graduate. She has earned a Bachelors in English Education 6th-12th, a Master's in Early Childhood with a dual endorsement in Early Childhood Special Education. In 2017, continuing her lifelong love for learning, Diana graduated from George Washington University with an Education Specialist Degree. Diana Brown holds a current educational license with multiple endorsements to include Administration and Supervision K-12; English; Early Childhood Special Education; Emotional Disturbance K-12; Specific Learning Disabilities K-12.
For the past two decades Diana has been serving as an educator in Virginia Beach Public Schools where she has held roles as a teacher, teacher specialist, and assistant principal. Diana is recognized by colleagues and her community as an advocate for students, teachers, and education. The Virginia Association of Elementary School Principals recently awarded Diana two very prestigious awards for her outstanding contributions to students and the community she serves, the Bell Award and the 2019-2020 Regional Outstanding Assistant Principal. Diana is proud to join VLAB and Latino leaders from the state of Virginia who share a passion and commitment to help others. She hopes to be an influential voice advising elected officials of Virginia on matters that impact the Hispanic Community!
Damien Cabezas
Damien Cabezas of Lynchburg
Damien Cabezas is currently the Chief Executive Officer at Horizon Behavioral Health, the 4 th largest community service board in the Commonwealth of Virginia. Prior to coming to Horizon, Damien served as the Chief Operating Officer at Catholic Charities, the 9th largest US charity. Damien has twenty plus years of executive management experience in healthcare and behavioral health. He has spearheaded large-scale medical, mental health, substance use, reentry, and housing programs, as well as social enterprises within the non-profit sector. He has held oversight responsibilities for alternative to incarceration programs that collaborated with drug treatment and mental health courts in New York. Damien's expertise and involvement with social impact bonds led Santa Clara County in California to issue a request for proposals that used social impact bonds as a method for financing mental health and housing services. Damien has served as Chair and member of several talent management, health, criminal justice, housing, workforce development and social enterprise boards, committees, and task forces. Damien holds a Master of Public Health degree from New York Medical College in Valhalla, NY and a Master of Social Work degree from Fordham University in Manhattan, NY.
Joshua DeSilva, Psy.D., CGP
Dr. Joshua DeSilva is a licensed clinical psychologist in Virginia. Dr. DeSilva's private practice work focuses on antiracist and identity-affirming practice with LGBTQ+ clients, male-identified clients, clients who identify as BIPOC, and communities affected by chronic health conditions. Dr. DeSilva completed his pre-doctoral internship in psychology at Howard University Counseling Services in Washington, D.C. and has completed the 2-year training program in group psychotherapy at the Washington School of Psychiatry. He is currently a Consultant Candidate with the A. K. Rice Institute for the Study of Social Systems. His group and consulting work focuses on inclusion of historically marginalized voices and leadership development for leaders of color. Dr. DeSilva holds a Doctor of Psychology degree from George Washington University, is a Registrant in the National Register of Health Service Psychologists, and is a Certified Group Psychotherapist. He is passionate about intersectionality and life-long learning about identities. Dr. DeSilva is a member of the Health and Community Engagement committees of the Board.
Juan Espinoza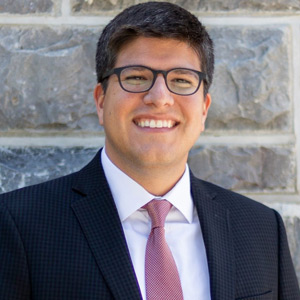 Juan Espinoza of Blacksburg
Juan serves as Associate Vice Provost for Enrollment and Degree Management and Director of Admissions at Virginia Tech. Since his appointment, Juan has led the team in Undergraduate Admissions to reinvent the admissions model at Virginia Tech. These innovative changes have included the introduction of two new shared application platforms (Coalition and the Common Application), self-reported academic records, a new holistic application review process, and an early action option for applicants. These changes have made the application process more accessible and easier to navigate. It has also led to a record number of underrepresented/underserved students.

Juan also currently serves as President of VALHEN, the largest non-profit in the Commonwealth of Virginia that focuses on higher education for Latinos. With over 1000 members across various colleges, universities, and community groups, it focuses on making a college education a reality for every Hispanic student. It's flagship program, the Hispanic College Institute was recognized by the Obama Administration as a bright spot in Latino education. In 2019, VALHEN received the Governor's Volunteerism and Community Service award as an outstanding community organization.

In 2018, Juan was elected by his peers to the Board of Directors for the Coalition. The Coalition is a group of more than 140 distinguished colleges and universities across the U.S. that joined together to focus on college access, affordability, and student success. Juan is an avid traveler and has visited over 85 different countries.
Melody Gonzales
Melody Gonzales
Melody Gonzales is a creative, community and impact-oriented, bilingual professional with 17 years experience advancing innovative policy, programmatic and process improvements in the union, nonprofit, campaign and Federal sectors. As senior advisor for Latino community advocacy and partnership engagement at the National Education Association, she manages grants and partnerships to support the nation's largest union (representing 3 million current, aspiring and retired educators) in advancing racial and social justice in public schools.
Melody previously served as a presidential appointee in President Barack Obama's Administration -- as the U.S. Labor Department Mine Safety and Health Administration's Chief of Staff and U.S. Office of Personnel Management's Deputy Chief of Staff. As founding director of the Latino Appointment Program with the National Hispanic Leadership Agenda, a coalition of 40+ national Latino nonprofits, Melody instituted national initiatives encouraging Latinos to pursue political appointments; sparking Latinas to run for elected office; and advocating for policy priorities centered on education, economic empowerment, immigration, government accountability, health care, voting rights, and civil rights. In the U.S. House of Representatives she worked for former Congressman Xavier Becerra as Director of Member Outreach in the House Democratic Caucus and as a legislative assistant. Melody has been active in volunteering and working to boost Latino civic engagement in Virginia. She has also worked in several campaign roles including: Regional Political Director for Governor Ralph Northam's 2017 gubernatorial election; Virginia State Latino Vote director for President Obama's 2012 re-election, Get Out the Vote Director for Arizona Congressman Raul Grijalva's 2010 re-election, and canvass team lead for Obama's 2008 campaign in Greeley, Colorado. In 2008 she founded the New Latino Movement, an online civic engagement network now involving over 8,000 Latinos and allies.
Born and raised in San Diego, California, Melody began her career with her local NBC News Affiliate and the Chula Vista Chamber of Commerce. She holds a bachelor's degree from the University of California San Diego and a master's of public policy degree from Georgetown University. Having been trained through Georgetown University's Executive Leadership Coaching certificate program, Harvard University's Kennedy School of Government and the Center for Creative Leadership, Melody is especially rooted in bolstering the leadership capacity and resiliency of leaders and advocates fighting for a brighter future.
Manuel E. Leiva
Manuel E. Leiva of Washington D.C.
Manuel E. Leiva was born in Washington, D.C. and raised in Northern Virginia. He graduated with a dual degree in International Relations and Political Science from American University. After working for the DC Department of Health & Human Services, Mr. Leiva attended and graduated from the Washington College of Law, American University. He then worked as an Assistant Public Defender for Fairfax County, VA representing indigent individuals charged with criminal offenses. Mr. Leiva then worked for a law firm representing corporations and individuals in all types of litigation matters. He is active in the legal community, having served as President of the Hispanic Bar Association of VA, Board Member of the Virginia State Bar's Diversity Conference, Board Member of the Virginia State Bar's Criminal Law Section, and served on various judicial screening committees.
Aida Pacheco
Aida Pacheco of Mechnicsville
Aida Pacheco graduated from Princeton University in 1977 with a degree in Sociology, a teacher certification for secondary education, and received a program certificate in Latin American Studies.
Currently, as a Program Administration Specialist for the Virginia Community College System, Workforce Development Services, Ms. Pacheco manages various grant initiatives and provides strategic leadership and policy direction to program sites. She also works with various groups and organizations toward the development of policies that address the needs of sub-populations who face multiple challenges to employment.
In addition to serving as a member and former chair of the Governor's Virginia Latino Advisory Board, she is Vice-President of the Association of Latino Princeton Alumni (ALPA); serves on the Virginia Hispanic Chamber of Commerce Foundation Board; and the American Civil Liberties Union of VA. She is also a member of the Princeton Alumni Association and the Virginia Latino Higher Education Network; and volunteers in various initiatives with a focus on civic engagement and voter registration.
Diana Patterson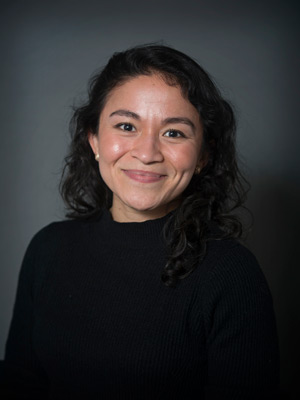 I am a highly motivated and energetic business owner and consultant for the Lord Fairfax Small Business Development Center who is exceptionally focused on working towards a career in philanthropy. My community work includes various collaborative initiatives to educate the growing Hispanic population in my area, in the hope to help them develop the bilingualism and biculturalism needed to become financially, mentally, and emotionally self-sufficient. I serve on three nonprofit boards whose goal is to support the Hispanic community through personal development, economic growth, and youth mentorship. Additionally, I hope to help develop a collective impact that will help support the growth that my community is already experiencing. After naturalizing myself in 2018, I became extremely passionate about this country and helping it and its citizens, current and future ones, become stronger and more united. I believe that it's important to share our diverse viewpoints and experiences so that we may create opportunities for those facing similar challenges.
Carmen Romero
Carmen Romero of Arlington County
Carmen Romero is the Vice President of Real Estate Development for Arlington Partnership for Affordable Housing. She leads the development efforts of APAH's portfolio and oversees the Real Estate Development team. Under Ms. Romero's leadership, APAH's Real Estate Development team delivered The Springs, a 104- unit, award-winning community in Ballston in 2016. The property is mixed use, combining committed affordable and market rate units with APAH's headquarters in a ground floor condo. She also oversaw the predevelopment and construction of Columbia Hills, a 229-unit, hybrid 4%/9% tax credit transaction. The project is scheduled to deliver in 2018. For the past three years, Ms. Romero has led a public-private partnership with a faith-based organization to redevelop a church into 173 units of affordable housing and ground-floor retail. This project, named Gilliam Place, is under construction and scheduled to open in 2019. Additionally, Ms. Romero is leading the redevelopment of APAH's Queens Court property in Rosslyn into a new 249- unit high rise. The project is scheduled to close and begin construction in Q1 2019. Carmen also leads APAH's efforts to purchase existing multi-family properties, entitlements, and transaction structuring. Prior to joining APAH in 2011, Ms. Romero was a Director of Real Estate Development and public private partnerships at Clark Construction. She began her career at Marriott International.
Sergio Rimola
Sergio Rimola of Herndon
Originally from Guatemala, Sergio migrated to United States in 1985 during the civil war unrest in the Central American Country. He graduated from Medical School at the University of San Carlos in Guatemala and completed a residency program in Obstetrics and Gynecology before migrating to the United States.
Once in the US he learned English and passed the requirements for foreign medical graduates, enrolled and finished a residency program in Obstetrics and Gynecology at Sisters and Charity Hospital affiliated with SUNY at Buffalo. Board certified member of the American Congress of Obstetrics and Gynecology since 1993. He practiced medicine in Oswego NY before moving to Northern Virginia in 1997 where he has been in private practice in Vienna Virginia through the present time.
He has been an attending OB/Gyn Physician at Inova Fairfax Hospital since 1997. Hold a part time position at Inova Ob/Gyn Clinic serving mostly underserved and uninsured patients. Holds faculty appointments at GWU as Clinical Instructor at the department of Medicine. VCU and UVA as Associated Clinical Professor of Ob/Gyn, serving as a preceptor and mentor for medical students, residents and nurse practitioners.
He serves in the National Hispanic Medical Association as DC-Metro Region Co-Chairperson; the NHMA mission is to empower Hispanic physicians to lead efforts to improve the health of Hispanics in collaboration with Hispanic state medical societies, residents, and medical students, and other public and private sector partners.
Served in Fairfax County Human Services Council representing the Dranesville district in 2015-2016. In the past volunteer physician for the Fairfax Health Department and currently at the non-profit organization Nueva Vida serving uninsured Hispanic women diagnosed with Cancer. Vice President of Task Tarea, a nonprofit dedicated to break the circle of poverty through the power of literacy and education providing scholarship to indigenous girls in the highlands of Guatemala. Current member of the Northern Virginia AHEC advisory board and the Fairfax Health Department Multicultural Council. Actively Involved in the Latino community in women's health, immigration and environmental issues.
Married his wife, Olga Rimola, they have 3 children and 7 grandchildren
Lyons Sanchezconcha
Lyons Sanchezconcha teaches Spanish at Huguenot High School in Richmond Public Schools. In addition to his role as an educator, Lyons also serves as an academic coach with the AthLife Foundation and works with the Early College Academy students in a partnership with Reynolds Community College. This is his fifth year at Huguenot, as he previously served there as a college advisor with the Virginia College Advising Corps. Since 2018, Lyons also works at the Sacred Heart Center, a nonprofit organization that serves the Latino community of the Greater Richmond area, where he coordinates and facilitates after school programs for high school students in the Richmond City, Henrico County, and Chesterfield County school divisions, as well as serves on the Culture Team.

His passion for service extends beyond his career and into his board service. Lyons serves on the Advisory Board for Scholars Latino Initiative, Social Chair for the board of the UVA Club of Richmond, and Secretary for the Virginia College Access Network. Lyons also serves on the Board of Directors for the Asian Latino Solidarity Alliance. Most recently, he is a member of the Reimagining Public Safety Task Force for the City of Richmond and the Culturally Relevant and Inclusive Education Practices Advisory Committee with the Virginia Department of Education.

Lyons was born in Lima, Peru, but was raised in Northern Virginia. After getting his associate degree at Northern Virginia Community College, he completed his undergraduate studies at the University of Virginia. He has lived in Richmond since, and he loves everything about it! Furthermore, Lyons is incredibly proud to bring "la voz Latina" to the table as an advocate across the great state of Virginia and gets his inspiration from his loving and hard-working parents. "Mr. S," as his students call him, is extremely passionate about service and education. He is honored to be serving the Commonwealth on the Virginia Latino Advisory Board!
Gloria Peña Rockhold
Gloria Peña Rockhold of Charlottesville
Gloria Peña Rockhold is the Community Programs Manager for Albemarle County Public Schools, which serves 13,100 students in 26 schools covering 726 square miles. Her responsibilities include promoting the active engagement of the county's diverse communities in K-12 education as well as ensuring the delivery of high quality educational services to all residents.
Her particular focus is on the Latino community, which is a rapidly growing part of the county's student population. In addition to coordinating Community Programs around the division, she is focused on the high educational attainment of our marginalized students. Including and engaging families in the educational conversation is a consistent component of all programs Gloria is involved in. She is involved in crafting cultural competency professional development workshops for the school division as well as community organizations. In addition, Gloria works closely with diversity resource teachers in each school to develop programs and special events that bring parents into the schools as active participants in their child's education.
In addition to her position with Albemarle County Public Schools, Rockhold is the executive board chair of Creciendo Juntos, a service organization for the Latino community; a board member of the Charlottesville Free Clinic, Habitat for Humanity and the Citizens Action Committee for the Office of the Public Defender.
Prior to her current position, Rockhold served as a multi-cultural mental health counselor at Albemarle High School. She holds a Master's degree in Leadership and Foundations in Education from the University of Virginia and a Master's degree in Multi-Cultural Mental Health Counseling from the American University of Prof. Psychology. She received her Bachelor's degree in Marketing from Louisiana State University. She also is a graduate of Leadership Charlottesville and Sorensen Political Leadership. Rockhold was born in Asuncion, Paraguay and formerly lived in Baton Rouge, Louisiana.
Walewska M. Watkins
Walewska M. Watkins of Northern Virginia
Walewska Marie Watkins, JD, LLM, is an Eviction Prevention/Housing Attorney at the Legal Services of Northern Virginia. She received her Juris Doctor from Georgetown University Law Center in 2003 and her LLM in Environmental Law from Tulane University Law School in 2010. She is licensed to practice law in New York, California, Puerto Rico, the District of Columbia, and our Commonwealth of Virginia. Ms. Watkins served as Legal Intern for the Honorable (ret.) Chief Magistrate Judge Justo Arenas in the US District Court for the District of Puerto Rico. Prior to joining Legal Services of Northern Virginia, the native Puerto Rican islander's litigation and administrative experiences focused on civil rights, environmental regulation, gender discrimination, and First Amendment rights. Ms. Watkins is also a Partner in Policymaking at the Virginia Board for People with Disabilities and an Ambassador for the Little Lobbyists, a not for-profit organization that advocates for the rights of children with complex medical needs and disabilities.
Cecilia Williams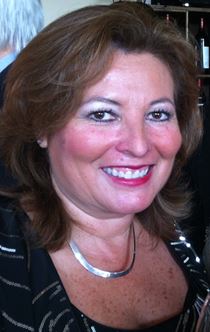 Cecilia Williams of Fairfax
Cecilia is originally from Cuzco, Peru. She has lived in the United States for 29 years. She earned a BA in Journalism and Social Communication with a minor in Political Sciences at the University of San Marcos in Lima, Peru as well as a BS in Biology and Sciences, and M.Ed. at the University of Alaska, Anchorage. She is fluent in Spanish, English, and Quechua, and knows basic Portuguese and Italian. She is a certified language interpreter.
She taught Spanish at Saint Elizabeth Ann Setton in Anchorage, Alaska, worked as a language interpreter in the Alaska Court System and taught at Fairfax County Public Schools as a Spanish, Science, and Special Education Instructor. She is currently working as a Spanish Professor at Northern Virginia Community College.
She volunteers helping students teaching English as a Second Language at Saint John Newman Catholic Church and Fairfax County Public Libraries.
She also volunteers as an interpreter with non-profit immigration organizations to support DACA, DAPA, and US citizenship test preparation.

She volunteered for Boy Scouts of America, the Parent Resource Center for children with disabilities, as PTA Vice President, assistant coach at Chantilly Youth Association, and at Reston Little League. Franklin Farm Home owners association, and US Special Olympics.
She also volunteered for the 2000 and 2010 US Census, American Organization to Prevent Suicide, Northern Virginia Dental Society, Peruvian Chamber of Commerce and Peruvian Embassy and the Affordable Care Act. She drives senior citizens to their polling place in every election.
She loves to travel and had visited over 41 countries.
Cecilia always says that it is an honor to be a part of a selected group of professionals from across the state of Virginia who share a passion and commitment to help our community by advising the Governor on matters that impact the Hispanic Community!
Eduardo Zelaya